As all activities of the department are focused primarily on innovations in surgery and their routine implementation in the daily work of surgical departments on clinical bases of the department, training of perspective scientific staff has always been a priority in the work of the Department of Surgery and Vascular Surgery Shupyk National Healthcare University of Ukraine (head of the Department - prof. Savoliuk S.).
Currently, the department conducts 8 dissertation researches under the scientific guidance of the head of the department, prof. Savoliuk S. and prof. Khodos V., whose topics reflect modern aspects and trends in minimally invasive surgery: minimally invasive endovenous phlebology (Dembitsky A., Melnichuk G., Glagolieva A.), endovascular surgery of obliterating pathology of the main arteries (Khatsko K.), minimally invasive proctology (Pochechuev D., Veselovsky Y.), laparoscopic bariatric and metabolic surgery (Zavertylenko D.) and laparoscopic general abdominal surgery (Kruglyak E.), with priority integration of fast recovery after surgery protocols.
Military aggression has radically changed our state, our society and our lives and our work, including the work of the Department of Surgery and Vascular Surgery and its format, turning it around the clock in the Kyiv Municipal Clinic № 8 during active hostilities.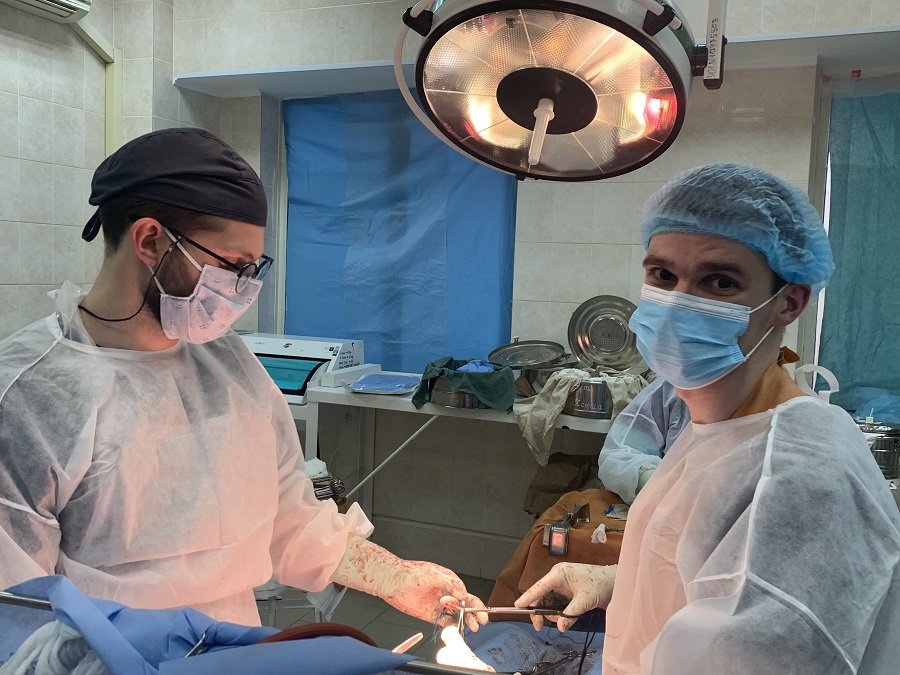 Today the work of the department is carried out in a mixed format, combining face-to-face approach on a clinical basis (morning rounds, clinical discussions and conferences, emergency and planned hospitalizations, consultations, work in the operating room) and remote format of studying and training via modern communications.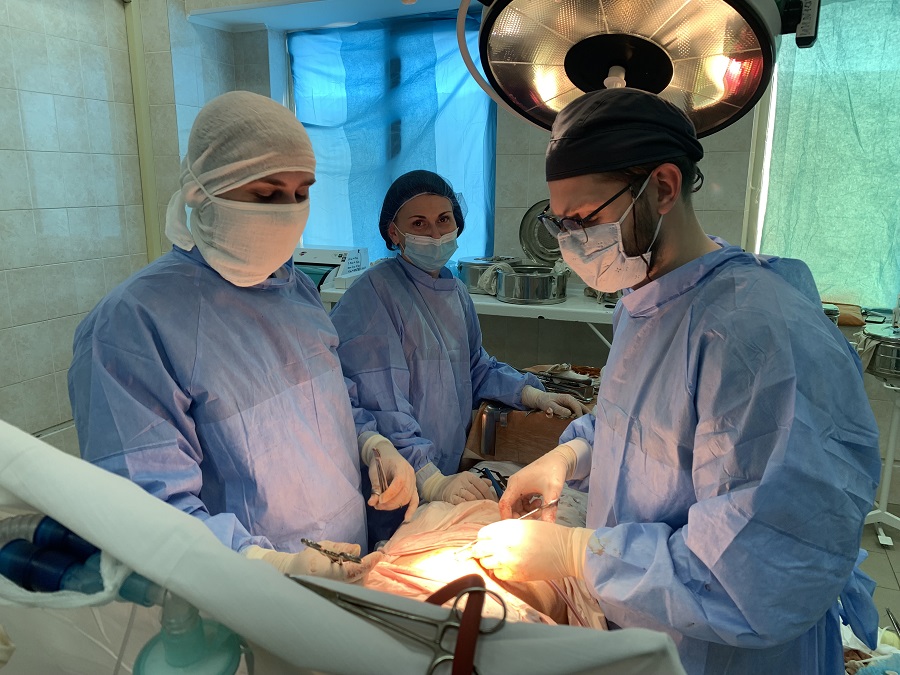 However, the work on the planned dissertation research didn't stop for a moment due to the constant consultations of supervisors and the great motivation of our graduate students to complete their research work on time.