2015 – NMAPE quality management system was certified according to ISO 9001:2015.
2016 – NMAPE was certified within the European Foundation for Quality Management (EFQM) excellence model and received the "Recognized for Excellence" 4 star certificate, in 2018 - Recognised for Excellence 5 star.
2018 – NMAPE quality management system was recertified according to ISO 9001:2015.
2021 – Shupyk NHU of Ukraine quality management system was recertified according to ISO 9001:2015.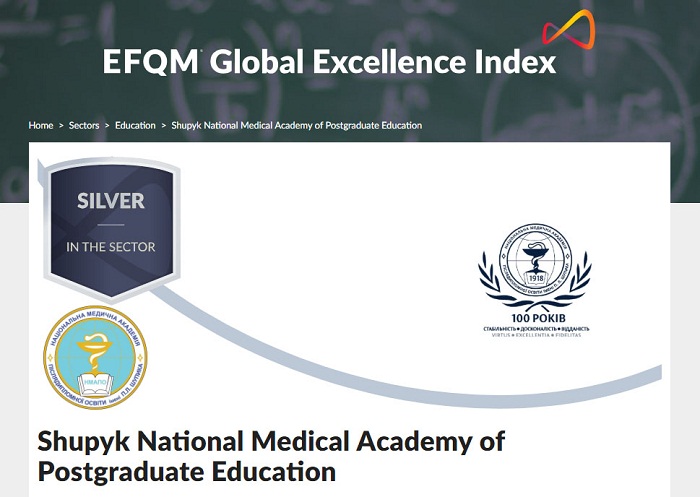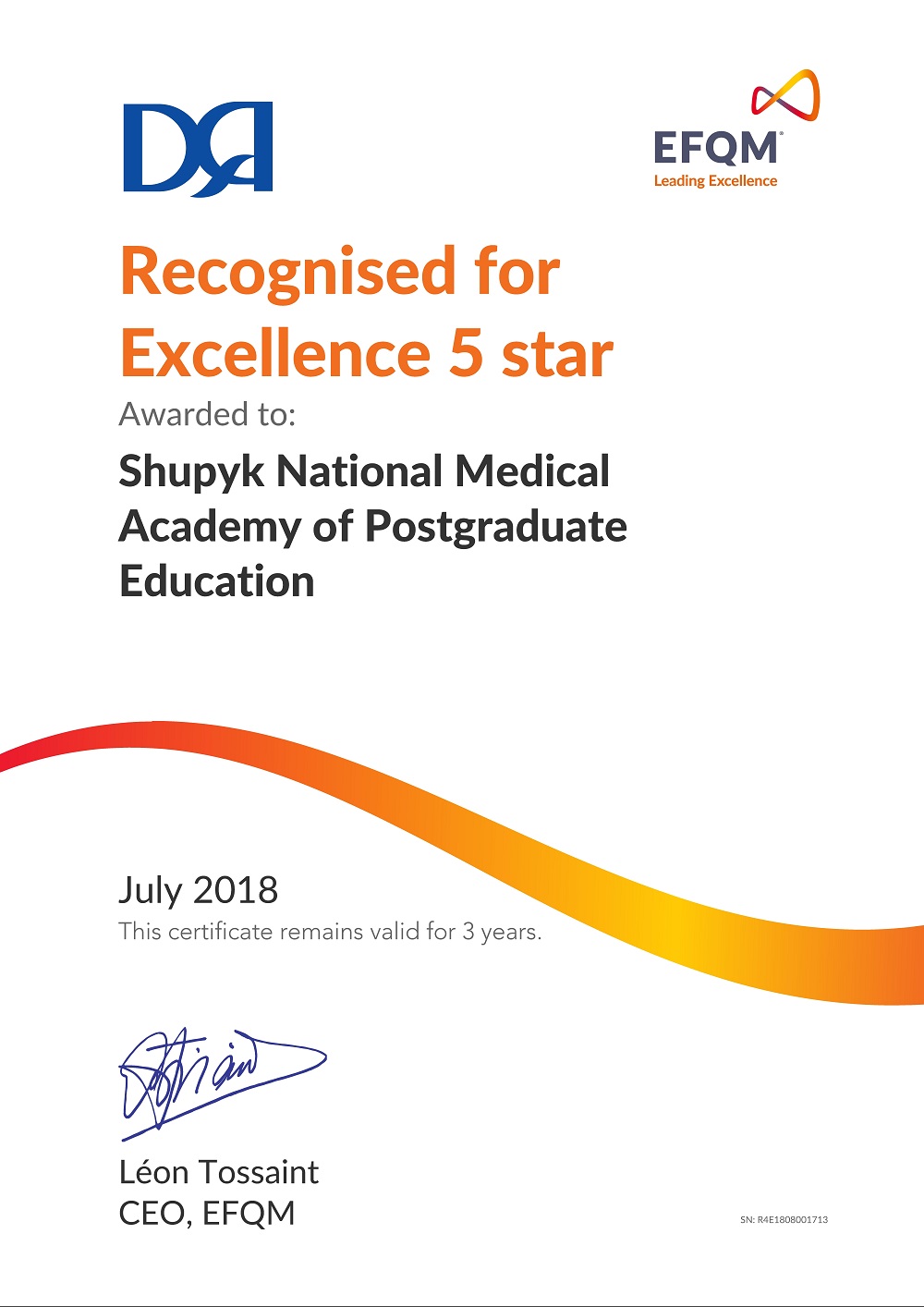 Shupyk National Medical Academy of Postgraduate Education (Shupyk National Healthcare University of Ukraine) – the first Ukrainian organization represented in EFQM Global Excellence Index. Academy has gained the «Silver» level in the «Education» sector.
The EFQM Global Excellence Index recognises world's best performing organisation on their journey to sustainable Excellence. The index provides your organisation global exposure and visibility showcasing what you have achieved through your Journey for Excellence including good and role model practices and what you are proud of sharing. The Index will position your organisation as an active or even leading organisation for Excellence within suitable sector at a global level. It is a unique platform to enhance the visibility and image of your organisation as a driver for excellence, within and beyond your sector.
About – EFQM
EFQM is a not-for- profit Member based foundation with over 25 years' experience of supporting organisations to drive sustainable excellence, create a culture of continuous improvement and achieve outstanding performances. Custodian of the EFQM Excellence Model, a framework providing a holistic view of any organisation, EFQM has become a true centre of competences with over 2000 trained assessors, a community of experts and over 30,000 organisations using the Model worldwide.