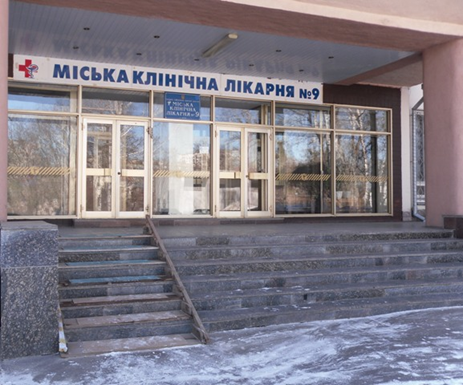 The department has been based for a long time at Kyiv City Clinical Hospital No. 9.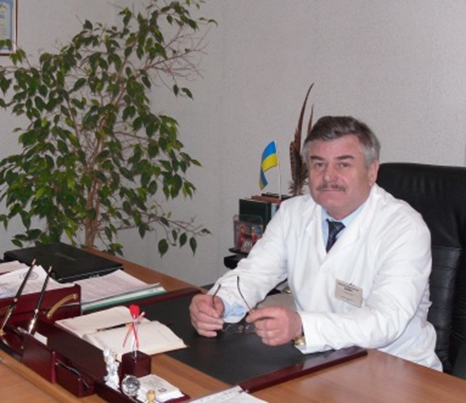 Chief Physician,
Mykhailo D. Valyuk.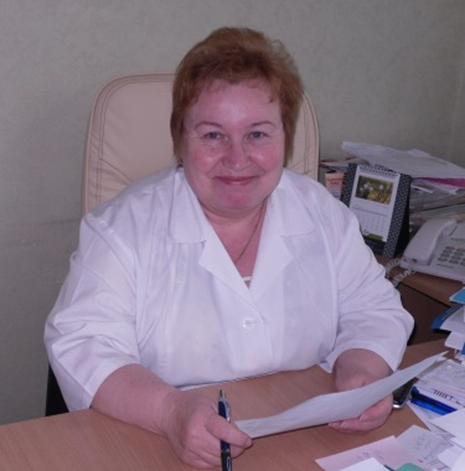 Tetiana M. Ryabichenko, Head of the Neurology Unit,Doctor of the Highest Qualification Grade in "Neurology" 
The staff members give consultations to the patients of the base 70 beds Neurology Unit.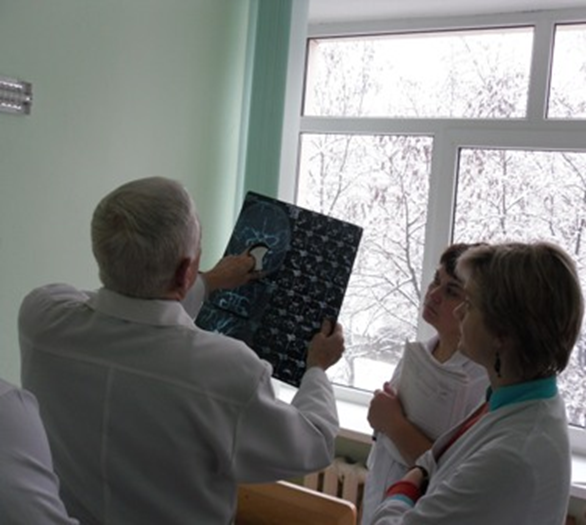 The staff members conduct additional clinical and instrumental examination of the patients of different units using Sonomed-325 and Neuron-spectrum.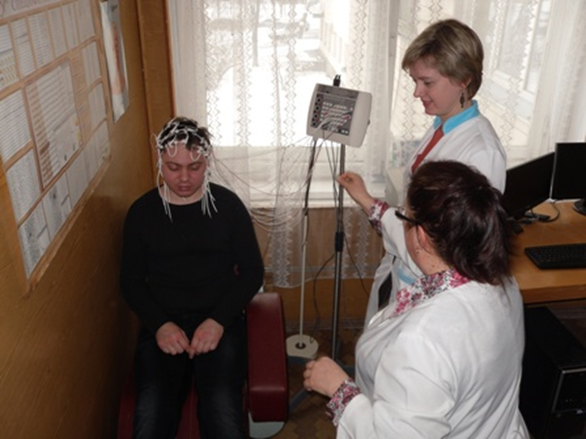 Full Professor Yu. I. Golovchenko, head of the department, makes his weekly patients round at the neurology unit.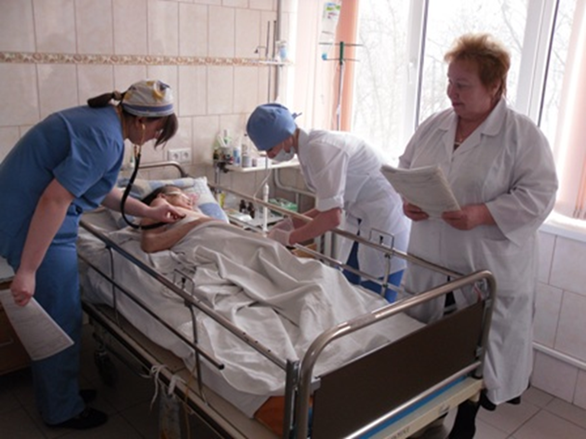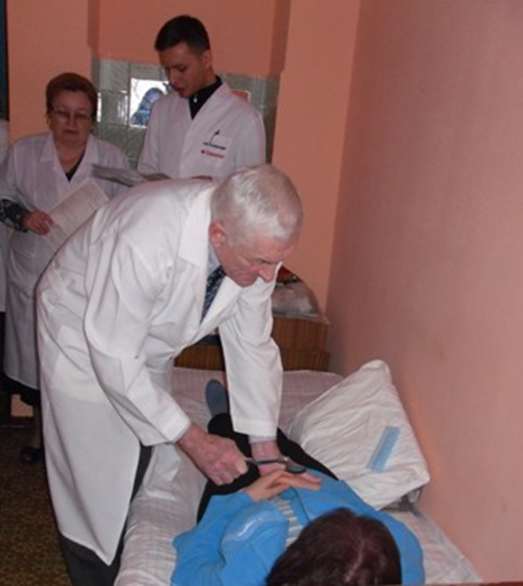 The staff members go to the various hospitals in Ukraine by air ambulance.
The department is a consultation and medical centre for the physicians of Shevchenkivskyi district of Kiev; the department's members give them lectures, seminars, hold conferences, together with the doctors they perform clinical examinations of severe patients.