Head of the department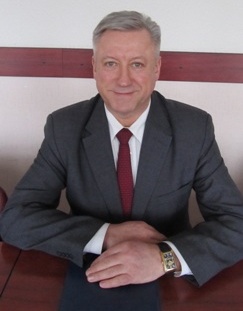 MYKHALCHUK Vasyl Mikolaevich - Doctor of Medical Sciences, Professor, Head of the Department of Healthcare Management, Honored Worker of Health Care of Ukraine.
Graduated from Ternopil State Medical Institute, Faculty of Medicine in 1980 and received the qualification "Doctor" and International Academy of Personnel Management, Kyiv, Faculty of Law in 2008, specialty "Lawyer".
Since 1984 he has been working on the management posts: the chief doctor of the regional blood transfusion station; head of units of the Ministry of Health of Ukraine; First Deputy Chairman of the Committee on the Response to HIV / AIDS and other Socially Dangerous Diseases; Professor of the Department of Healthcare, from 03/23/2016 - the head of this department.
Teaches labor law; system of work with personnel and personnel management; the basis of health legislation.
With the direct participation of Mykhalchuk V.М. A number of program documents have been prepared.
Works on the development of new regulatory documents and programs. He is engaged in scientific work, co-author of more than 120 scientific works, including 2 monographs, 5 books, 4 patents.
Investigates legal and regulatory aspects of the management of the quality of medical care, also the basis of management in the field of health care.
9 Dorohozhytska Str., Kyiv, Ukraine, 04112
Department of Public Health Management 
Phone: 38(044) 205 49 90
E-mail:  [email protected]