Every year, the Department of Ophthalmology of the Shupyk National Healthcare University of Ukraine conducts a cycle of specialization "Medical Optics (Optometry)" for junior specialists with medical education, who received a diploma in "Paramedic" or "Nursing", for retraining junior specialists with medical education in accordance with the requirements of the educational and qualification characteristics of the optometrist-specialist.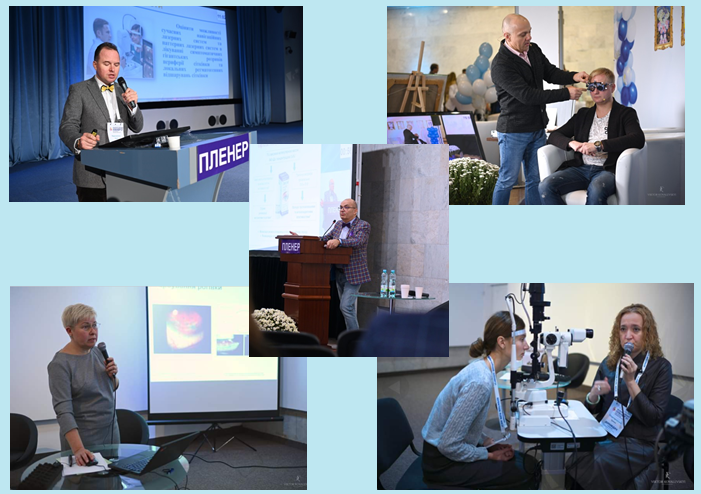 With the support of the Public Organization "All-Ukrainian Association" UKROPTYKA "on the main base of the Department of Ophthalmology" Universal Clinic "Oberig" created a training center, where students of cycles of thematic improvement and specialization, as well as interns trained at the Department of Ophthalmology skills of work with the corresponding equipment and tools, with diagnostic, optometric and ophthalmological equipment.
Every year within the framework of the scientific-practical conference with international participation "Refractive PLENARY" a number of master classes on examination of patients with refractive errors, presbyopia and other visual impairments, algorithm of optometric examination, selection of modern means of vision, which can be viewed at the links:
After receiving special training, optometrists will be able to receive, consult, examine patients with refractive errors, presbyopia and prescribe correction, identify patients who need additional examination and treatment by an ophthalmologist, as well as refer patients to other levels of specialized medical care assistance for further treatment.
We need to remember that every patient after the age of 40 should be examined annually by an ophthalmologist and optometrist to detect refractive errors in a timely manner and to prevent the development of ophthalmic infusions.