The clinical sites of the department are Kyiv City Maternity Hospital No 2, Academic Clinic, Clinic "Victoria", Clinic "Mother and Child".
The staff members give consultations at the clinic, units and the other institutions of Kyiv which are not the sites of the department, they also perform surgery.
The staff members currently perform all kinds of gynaecological surgery, including those with endoscopy, fetoscopic surgery.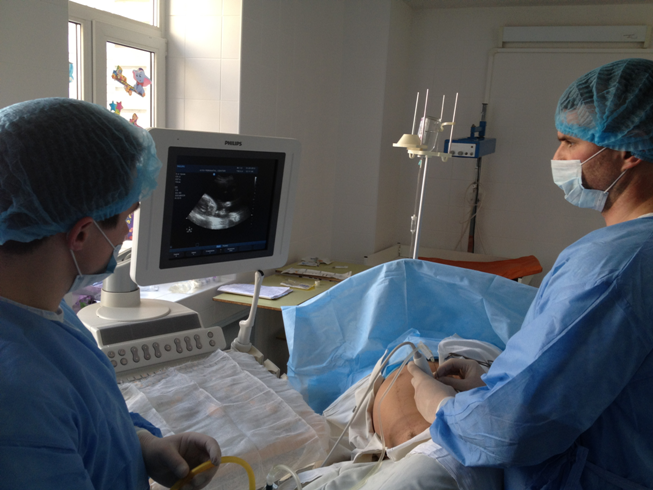 At present there is a unique possibility to carry out such measurements as:
- individual and group study with perinatal psychologists;
- a wide range of prenatal diagnostic and screening procedures, including amnio- and cordocentesis;
- balloon tracheal occlusion at diaphragmatic hernia;
- amnioinfusion at premature discharge of amniotic fluid;
- intraumbilical hemotransfusion at hemolytic anemia;
- vesicoamniotic shunting at intravesical obstruction;
- umbilical cord coagulation at twin-to-twin transfusion syndrome.