From 09 to 11 November 2022, the 96th Society of French Congress Orthopedic and Traumatological Surgery - SOFCOT was held in Paris, France.
From the Department Orthopedics and Traumatology №2, the congress was attended by professor, PhD, MD Igor Zazіrnyі.  During the three-day visit, the delegate attended scientific sessions on various topics in orthopedics and traumatology.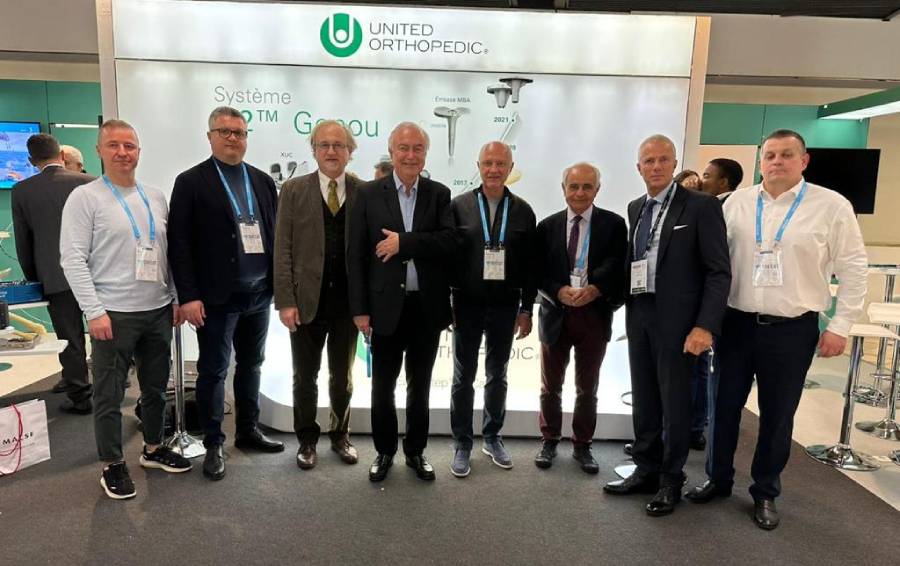 Professor Zazіrnyі notes the high level of the congress, having listened to a fairly large number of interesting reports. Also, the professor of the department got acquainted with the latest innovations in medical equipment, medical instruments and systems for osteosynthesis and arthroplasty of the upper and lower extremities.
The greatest interest among all the delegates was caused by the system for the treatment of bone defects - P.A.B.S.T. (Plate Assisted Bone Segment Transport) by the French company Spinaxis. At the moment, this system for our country is considered quite relevant. After all, the majority of gunshot and mine-explosive injuries of the upper and lower extremities have large bone defects that require a long and complex recovery.