On October 7-8, the head of the Department of Philosophy prof. Svitlana Pustovit and professor of the department prof. Nataliya Boychenko participated online in the international scientific conference "Health, medicine and bioethics in modern society: interdisciplinary and multidisciplinary research".
The conference was organized by Nicolae Testemitanu State University of medicine and pharmacy of the Republic of Moldova, National Bioethics Center of the Republic of Moldova, Victor Babeș National Institute of Pathology (Bucharest, Romania), Department of Philosophy of the Teaching Staff's Advanced Training Faculty, Shupyk NHU of Ukraine, Institute of physiology and sanocreatology (Republic of Moldova).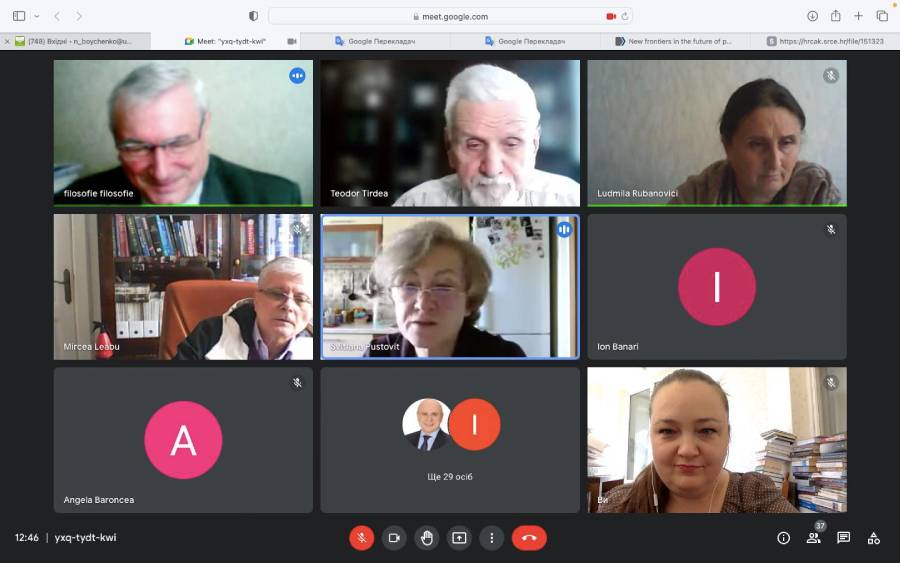 Professor Svitlana Pustovit made a presentation «Philosophical anthropology in the context of the russian aggression against Ukraine: again about the mass man and the banality of evil», that aroused the lively interest of the listeners. Professor Nataliya Boichenko made a presentation «Bioethics and axiology under conditions of global crises», that was highly rated by the organizers and participants of the conference.
The speakers noted that increasingly, during crises, ethical/axiological problems are also manifested in the economic plane as a point of intersection of humanitarian and natural, social and biological views in general and in the issue of human survival in particular. Bioethics today, according to scientists, is becoming more and more applied in nature, it is able not only to define the limits of human life, to outline the horizons of acceptable survival of people (as a species), but also to offer effective mechanisms, tools and SOPs (standard operating procedures) for responding to dilemmas arised in crisis situations.
Participation in the conference provided an opportunity to present the theoretical work of the Department of Philosophy of the Teaching Staff's Advanced Training Faculty, to exchange experience with bioethicists, philosophers and ethicists from different European countries, to outline directions for further work and cooperation with foreign partners in the field of postgraduate education and scientific research.