On September 15, 2022, interns, graduate students and scientific and pedagogical workers of the Department Orthopedics and Traumatology №2 on the basis of "Kyiv Regional Clinical Hospital" attended a trauma training from Samaritan's Purse.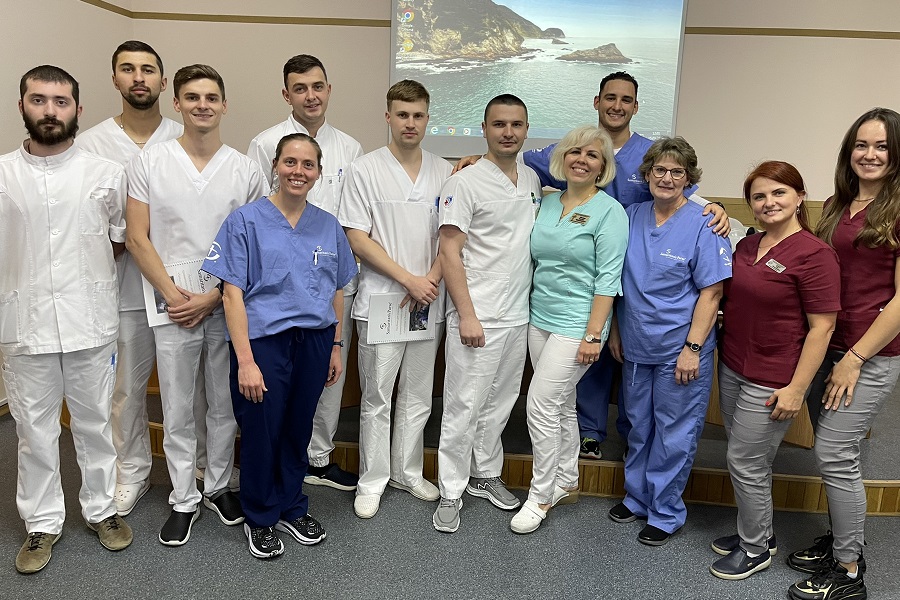 Samaritan's Purse is a non-denominational evangelical Christian humanitarian organization that provides spiritual and physical aid to affected people around the world. Since 1970, Samaritan's Purse has helped meet the needs of people affected by war, poverty, natural disasters, disease and famine. Since, since February 24, Russia has launched a large-scale invasion on the territory of Ukraine, and the the Army of Ukraine, the National Guard, the police, and Teroborona are on the defensive and protect the sovereignty and territorial integrity of Ukraine, the percentage of gunshot and mine-explosive injuries remains quite high, both among the military and among civilian population. Members of the Samaritan's Purse organization decided to support the medical community of Ukraine and share their own experience in providing primary medical care.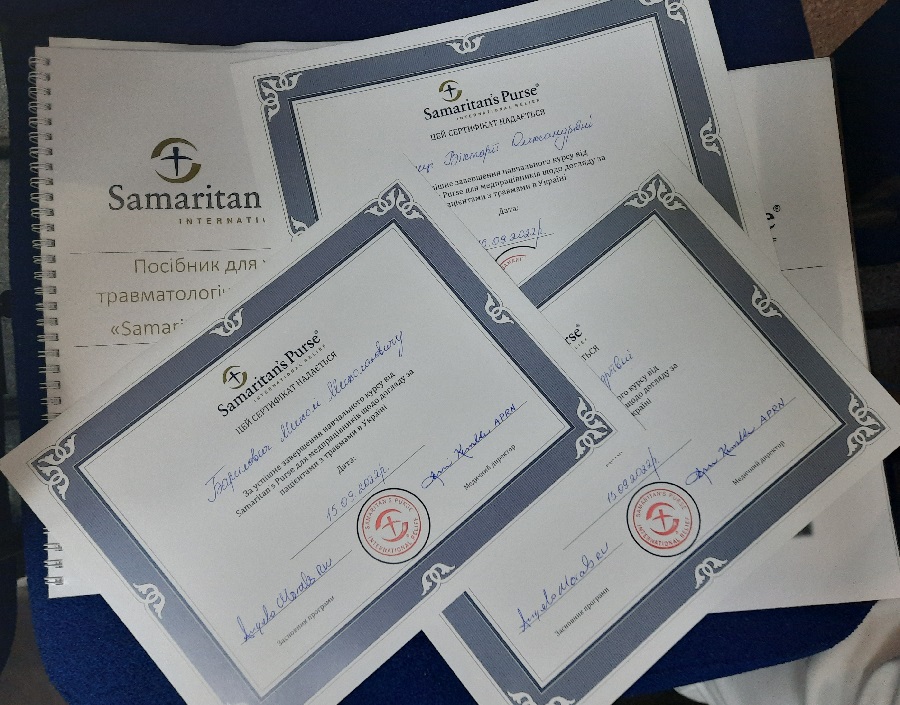 Two lectures were held on the topic of triage of victims and organization and basic aspects of providing medical care to patients. The lecture material was consolidated with practical classes. The training participants express their gratitude for the opportunity to communicate and share experience! We are waiting for new meetings!