On January 24, the National Academy of Internal Affairs hosted a cross-departmental round table with international participation "Modern opportunities of emergency use of medical and humanitarian resources for urgent assistance to victims of military aggression, humanitarian and man-made disasters"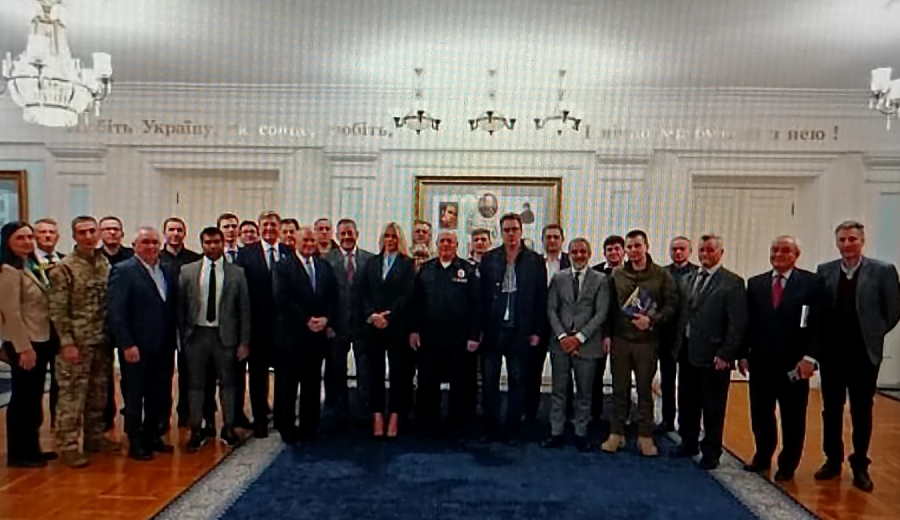 People's deputies, specialists of the Ministry of Internal Affairs, Ministry of Health, Ministry of Defense, Ministry of Justice, Ministry of Education and Science of Ukraine, local authorities, as well as foreign specialists took part in the event.
The heads of the departments of general and emergency surgery, professor Vadym Kryzhevskyi, professor Georgy Roschin and associate professor Oleg Mazurenko of disaster medicine and military medical training, participated from the P.L. Shupyk National Healthcare University of Ukraine.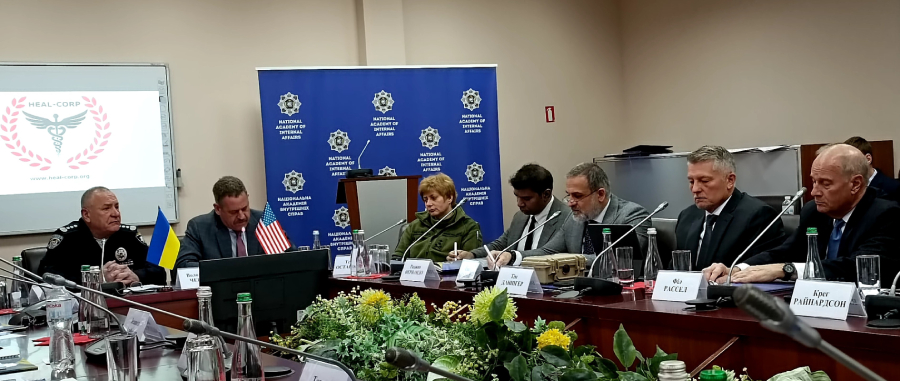 The Rector of the Academy, First Rank Police General Volodymyr Chernei, addressed the participants with a welcoming speech, who outlined the mission of the American company "HEAL-Corp" to provide assistance to Ukraine.It has been stated about medical equipment targeted supply, equipment for mobile hospitals, specialized training on disaster medicine and posttraumatic disorders for health-care professionals, trainings on the drones for demining.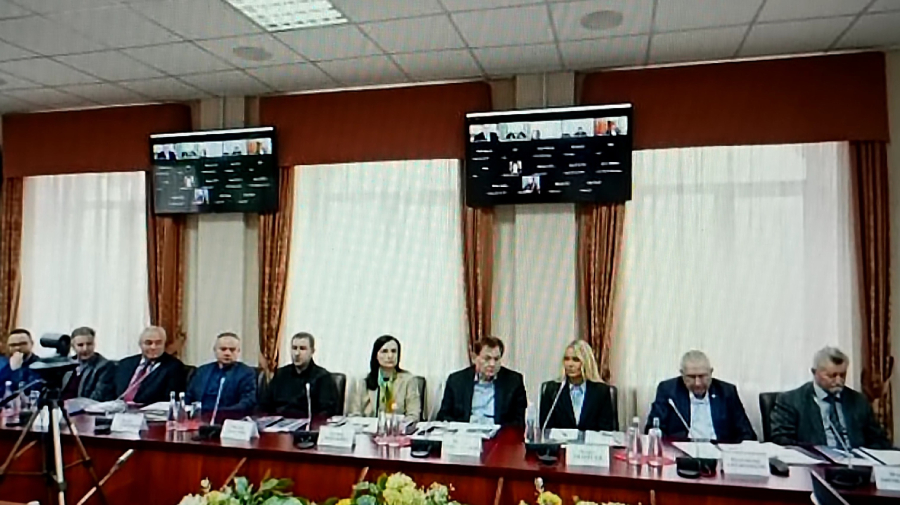 The founder and chairman of the corporation, Larry Mainar, highlighted the capabilities of the HEAL-Corp company and the international humanitarian project HEAL (Health. Education. Freedom)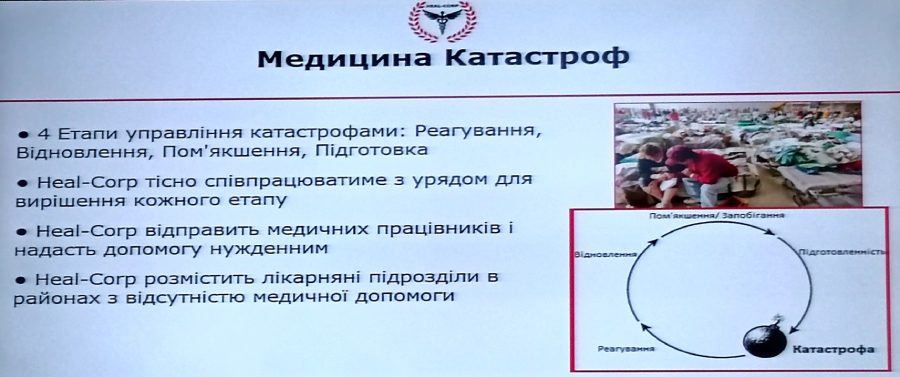 The medical director of "HEAL-Corp" Rajiv Fernando spoke about the latest methods of teaching evacuation rules and providing emergency aid to victims in the field, training specialists for medical special forces, features of treatment and psychological rehabilitation of military personnel. Professors Georgy Roschin and Vadym Kryzhevskyi discussed and informed the audience about the achievements of our University in educational programs on the specified issues and the possibility of involving our departments in international projects.