The clinical base of the department is Scientific and Practical Medical Centre of Children's Cardiology and Cardiac Surgery. The staff members manage patients in the outpatient and in-patient units, perform endovascular diagnostic and therapeutic interventions and operations with cardio-pulmonary bypass.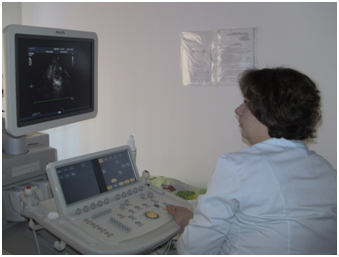 The echocardiographic examination in the out-patient unit is being performed by Artemenko Ye. O.
The radiofrequent ablation of arrhythmia is being performed by Doronin О.V.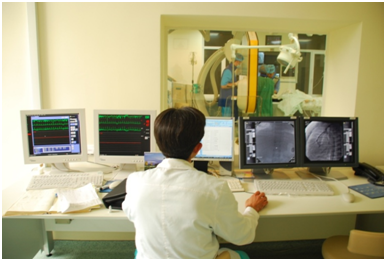 The X-ray endovascular intervention in a child is being performed Dovhaliuk A.A.