With the support of the All-Ukrainian public organization "Ukrainian Association of Orthopedists-Traumatologists" July 19, 2022 Head of the Department of Orthopedics and Traumatology №2 Professor, MD Mykola Ankin made a presentation "Battlefield Pelvic Trauma" in a webinar on the topic «Support for Ukraine Lower Limb Webinar Series - Battlefield Pelvic Trauma».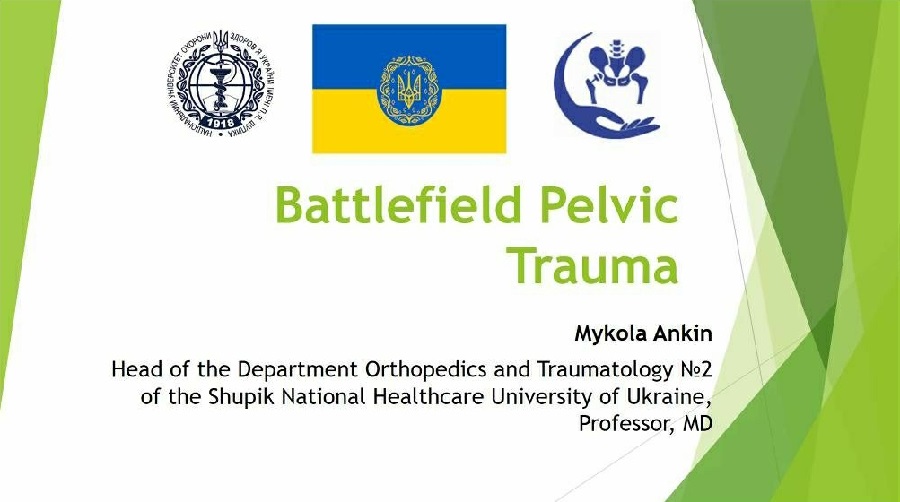 Mykola Ankin presented a series of clinical cases from his practice, and demonstrated examples of surgical treatment patients with combat injuries of the pelvic bones.
A joint lecture was also held on the provision of qualified trauma care to victims with combat injuries of the pelvic bones - Ian Sargeant and Julian Cooper from Birmingham, Jowan Penn-Barwell from Oxford.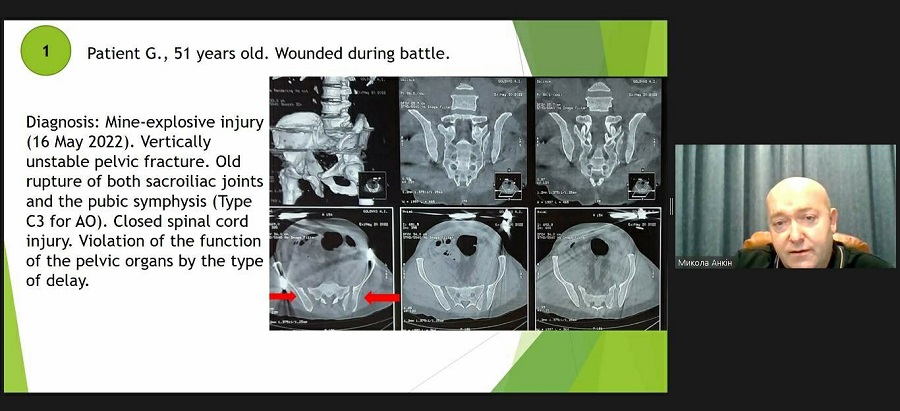 A series of weekly webinars is held jointly with BOA (British Association of Orthopedists) and BAPRAS (British Association of Plastic, Reconstructive and Aesthetic Surgeons), which can be found on the website of the APO "UAOT". Each webinar provides time for the presentation and discussion of clinical cases with colleagues from Ukraine.